Service Today!
Without Delay.
We Have a Commitment to Customer Satisfaction
AIR CONDITIONING


-

HEATING


-

ELECTRICAL
We Offer the Highest Quality & Most Professional Services
Electric Heating Installation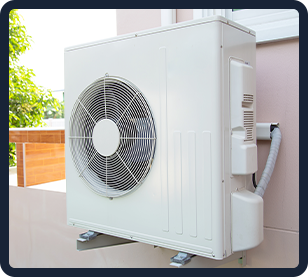 Electric Heating Repair & Maintenance
See What Customers Value About Us
Regular maintenance is an important element of keeping your home's heating, air conditioning and electrical systems running at peak performance and efficiency. At Service Today!, we make HVAC and electrical maintenance in the St. Cloud area easier and more affordable than ever with our Safeguard Heating, Air, Plumbing, and Electrical (SHAPE) Membership program.
*12 MonthS, No Interest,
No Payments Financing!
At Service Today!, we understand that you can't always predict when your heater or air conditioner will stop working, or when your electrical systems will need major repairs. Because we believe that everyone deserves to receive high-quality home service repairs and replacements—no matter when an emergency strikes—we are proud to offer several financing options for our customers. With our HVAC and electrical financing in St. Cloud and the surrounding areas, you can get the crucial repair or replacement services you need now without having to worry about the cost.
Your Friends & Neighbors Love Us
"Steven H was great! He completed a thorough inspection of my furnace and then showed me what he did and explained recommendations to maximize efficiency. He also showed me how to change my April air …"​
"Dave has been awesome to work with! A true professional who has the customer's best interest at heart. Expert knowledge with a bedside manner to provide peace of mind to the customer with great ..."
"We just moved in to our new house a few weeks ago. I had them come to the house for a simple inspection and cleaning. The tech figured out that the inside of the furnace was completely rusting due to ..."
"Service Today! got to my place right on time and Chuck was very personable. He did an outstanding job of educating me on my current furnace and AC units. We have been without an AC for a week so we ..."
We're committed to providing the highest quality and most professional services leading to safe, comfortable, convenient, and energy-efficient homes for our clients and their families.

Call us today or fill out the form and a member of our team will contact you very soon.